This Week D.C.: April 2-9
The birds are chirping, the cherry blossoms are blooming, and we're skirting the snow that our team in New York is currently lamenting. Spring is the most enjoyable time to be in the District of Columbia: it's not too hot, everyone's in a good mood, and the restaurant flavors are on point. Read on to make the most of your week's plans.
GIVEAWAY!
NEW CHEFS ON THE BLOCK is a DC-centric food documentary featuring that follows with two local restaurateurs, Aaron Silverman of Rose's Luxury and Pineapple & Pearls, and Frank of Frankly Pizza through their journeys to open their first restaurant. It tracks now award-winning chef Silverman through the conception and opening of Rose's, and also  the late Michel Richard and Danny Meyer. The film will open exclusively at Landmark Theatres. THIS WEDNESDAY, April 4. We're excited to announce that we're giving away three pairs of tickets in each of our cities: DC, New York, and Chicago.
To enter, read and share our interview with director Dustin Harrison-Atlas with the hashtag #NEWCHEFSONTHEBLOCK on Facebook, Instagram, or Twitter and tag Bitches Who Brunch. 
What's more, Volo City spring registration is opening up and that means you have a whole new reason to get excited about being active this year. The adult intramural league benefits our entire city. So, do good for D.C. and your body- you can thank us later.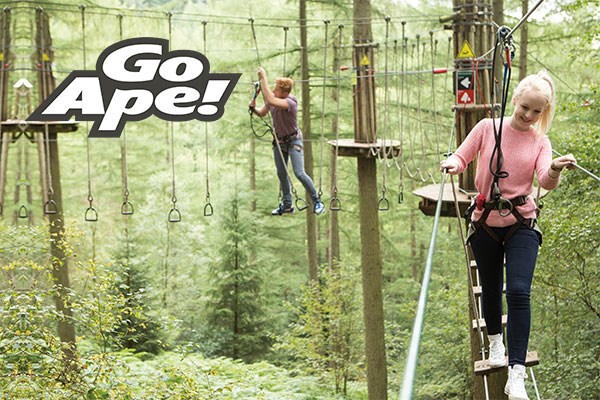 Monday
Go Ape is an unparalleled outdoor adventure experience. Their mission is to inspire everyone to live life adventurously. Take an exhilarating self-guided 2-3 hour journey through the forest canopy. Tackle dangling obstacles, explore the trees from a new perspective and fly around on multiple zip lines from exciting heights. Use the code "BWBDC" for 10% off your booking in 2018. Sign up, here. 
Tuesday
City Perch has an incredible cocktail menu that will only become more desirable as the temperature gets warmer. They also have an awesome events page, so you can become as big of fans of City Perch as we are. Oh, and their brunch is pretty on amazing, too. Find out what we had, here.
Wednesday
Masa 14 has a Wednesday event each week that isn't to be missed: half-priced sushi and discounted (read: $6) cocktails with sake. It's the perfect dinner-and-a-cocktail treat that will help you get over the hump this week.
Thursday
The Salt Line will expand its footprint this baseball season, adding a new outdoor lounge area for raw bar and beverage bar service. For the Nationals Home Opener this Thursday, the Capitol Riverfront restaurant will open early, partnering with RAR Brewing and Harris Creek Oyster Co. to offer taproom-only rarities and shucked oysters all day long in the new expanded lounge area.
Friday
Celebrate nature and the outdoors with the Phillips and the National Cherry Blossom Festival. Join gallery talks focused on nature in Ten Americans: After Paul Klee and enjoy Cherry Blossom-themed sips, bites, and the improvisational jazz of The Anansi Trio. Learn about the art of making wagashi, traditional Japanese confections with demonstrations and samples from Matsukawaya.
Saturday
Join the fit members of the D.C. community for an active experience on Saturday from 1-5 p.m. for an inspiring festival at Gateway Park in Rosslyn! The Discover Arlington Fitness and Wellness Festival– Spring 2018 gives attendees the opportunity to experience, first-hand some of the best local fitness studios and wellness companies!
Sunday
Cherry Blossom Wine & Beer is back for 2018-your favorite time of year meets your favorite tasting spectacular. Celebrate the arrival of spring and D.C.'s favorite cherry blossoms at this event. The tasty beverages are provided, so all you have to do is gather all of your friends to enjoy the annual Cherry Blossom Wine and Beer.
While Bitches Who Brunch wrote this post independently, compensation is received from partnerships with City Perch, Masa 14, and Crow's Nest.