Alas, summer in the city is drawing to an end. With Labor Day Weekend serving as the perfect opportunity for one last hurrah, we've put together a list of ideas to bid summer adieu in the most epic way possible.
Take A Winery Tour 
It's an excuse for one more outing for that flowy dress and floppy hat!
M&V Limousines offers a number of different services and one of them happens to be Long Island winery tours as well as transportation. With multiple pickup options and the ability to do group bookings, this is a fantastic way to get out of the city and have a bit of fun.
Some options for wineries include Hollow, Pugliese, and Osprey's Dominion – all on the North Fork. Do note, these are subject to change. Raise a glass!
Check Out The U.S. Open
The U.S. Open is in full swing! Nab tickets to see some of the tennis world's most talented athletes on the court at one of the most highly anticipated grand slams. To get there, take the 7 train to the Mets-Willets Point station.
Ticket prices vary depending on which court and players you are seeing. More information and tickets can be found here.
Attend a BBQ
There are a number of BBQ options available to New Yorkers come Labor Day weekend. You can hit up Arlo SoHo for what they are calling "A Very Fancy BBQ" offering meats from Harold's and oversized lawn games. More info, here.
We also recommend "Beats & BBQ: The Labor Day Wind Down" at LP & Harmony in Brooklyn (it's been a thing since 2007). Enjoy food, drinks and DJs as you wind down and say goodbye to summer. More info, here.
Attend a Street Festival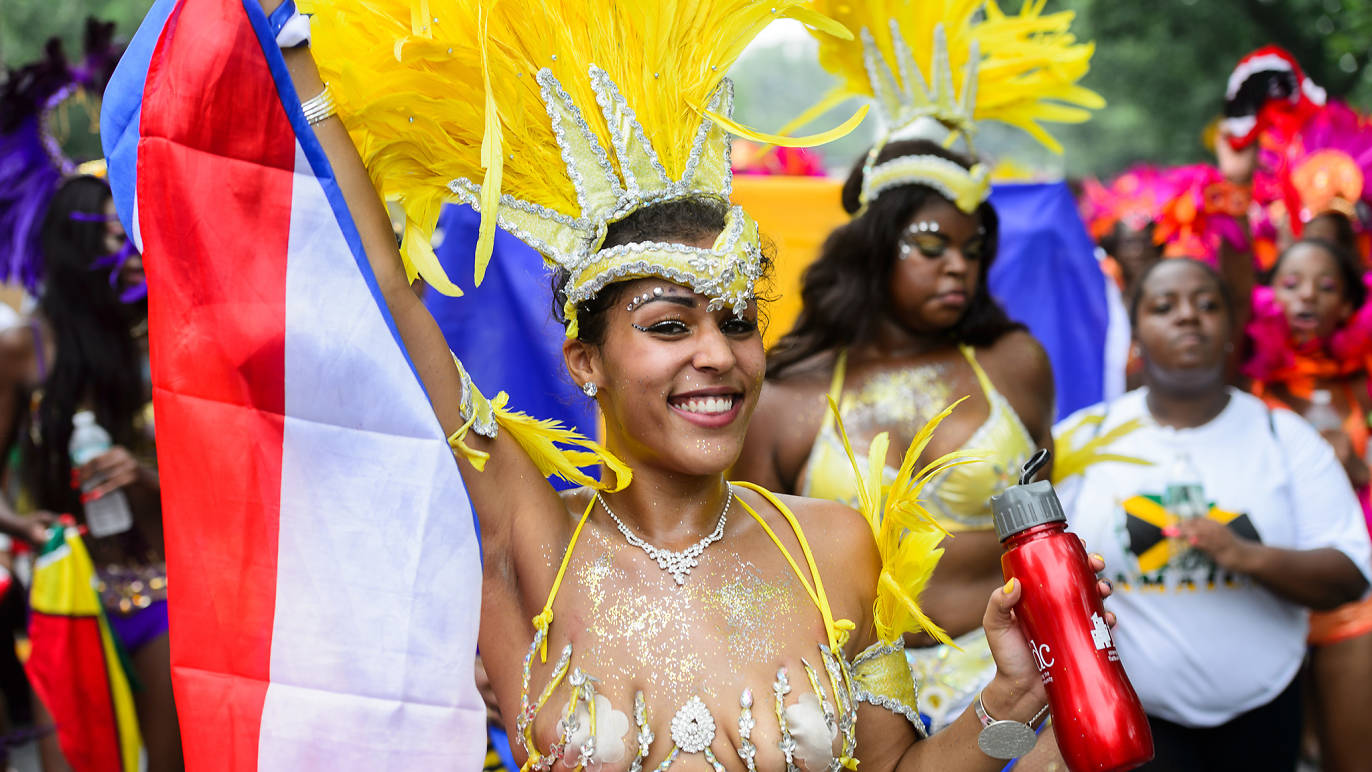 The West Indian Day Parade is coming to town. Head to Grand Army Plaza in Prospect Heights on Monday, September 2nd at 11 a.m. to experience the festivities. To get there, take the 2 or 3 subway to Grand Army Plaza station. Celebrate West Indian and Caribbean culture while enjoying bands, bites, and some extravagant costumes.
More info, here.
Book A Getaway To The Hamptons
This is the dream – the ultimate way to spend Labor Day Weekend! Think the White Party in Gossip Girl (*heart eyes*) and Lisa Vanderpump's "white hot" Hamptons party. Get a group together and secure a house through sites like AirBnb and Vrbo to find a livable and luxurious place – or book a hotel for the weekend!