This Week in D.C: May 14-20
It's happening. We wake up, get ready for work, and reach for our coats only to realize we no longer need them. As much as we loved our camel coats and winter work-wear, we are welcoming the warm weather with open- and bare- arms. Here's what we have planned for this week in D.C.
Monday
Plan ahead at ZooFari. ZooFari is a premier culinary event featuring nearly 100 of the top Washington, D.C. restaurants and vintners—all in the wild setting of the Smithsonian's National Zoo. ZooFari is an evening of delicious food and fine wines, featuring unforgettable live entertainment from DJ Chef—a champion of the Food Network's Cutthroat Kitchen—renowned dance band D.C. Fusion, and classically trained violinist Ben Hoyt. You can get $20 off tickets  just for being our reader with the code "ZFBWBB18."
Tuesday
D.C. Harvest has an experiential cocktail program where you can taste and learn how to make three cocktails. The experience also comes with an appetizer. You can reserve your experience through their website and make an evening out to dinner a little more special. We made our way over to H Street to try it out, so you know what to expect.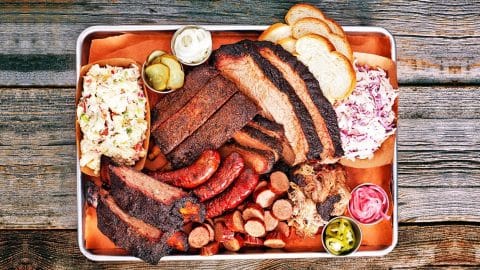 Wednesday
Hill Country Barbecue Market is back this summer at the National Building Museum for Backyard Barbecue. Kicking off Wednesday, May 16th from 5-7 p.m. Join in on the celebration of all things summer with barbecue, beer, and live music!
Thursday
As if we could love Joselito any more, the black and white tiled wine bar in Capitol Hill offers an affordable happy hour, aptly named Hemingway Hour. On a cold, rainy Thursday night we stopped by for a drink, and here's why you should, too.
Friday
D.C. has been hit with awesome foods from the Balkan region. Supra is a new-ish Georgian restaurant in Shaw, and their brunch is unique and exciting. Make your brunch plans for the weekend filled with food discovery! Read our review, here. 
Saturday
Starting at 6 a.m. on Saturday, May 19th, the Ritz Carlton hotel will be hold an incredibly luxurious, catered viewing party that will transform the property into the picturesque Westminster Abbey with  timeless decor and florals inspired by the royal couple. The Ritz-Carlton, Washington, D.C. will also be offering a $1 million wedding package that will give a lucky couple the chance to experience wedding fit for a queen, with every detail inspired by Prince Harry and Miss Meghan Markle.
The Royal Wedding PUB will also be decked out in all things royal, from family crests to a throne room inspired by the real thing in Buckingham Palace. And, the bar will open early on Saturday, May 19th for wedding watchers to celebrate the ceremony, which begins at 7am ET that day, with 100% of proceeds from ticket sales benefiting The Invictus Games Foundation, for which Prince Harry is a patron. The Invictus Games is an international sporting event for the wounded, injured and sick Servicemen and women, both serving and veterans.  
Sunday
On Sunday, May 20, from 12-6 p.m. the 31st Annual Taste of Arlington presented by Courthaus Social returns to Ballston. Hosted by BallstonGives, the charitable arm of the Ballston Business Improvement District (BID), this family-friendly street festival will benefit several Arlington non-profits. Entry is free and food tickets can be purchased at the event.
Bitch Biz: While the Bitches Who Brunch wrote this post independently, compensation is received from partnerships with D.C. Harvest, Joselito, and ZooFari.