This Week in D.C.: June 18-24
The heat has hit and we need all of the frosé, summer shandys, and margaritas we can get our hands on. Whether you're planning to make the most of a work day, or let loose on a weekend, we have everything you need to make sure your summer is filled with things to do, places to go, and foods to eat. Here's what's happening, this week, in D.C.!
Volo City is an adult sports league 501(c)3 non-profit organization, providing leagues in each of its cities for kids ages 6-12 years of all genders, abilities, and races to play at zero cost to their families. They also partner with local organizations to provide free meals for younger players. Find a league, here.
Monday
Royal in LeDroit Park regularly opens at 8 a.m., and will show all World Cup matches until July on the bar's large projector screen! The Colombian-inspired spot will serve Colombian drink specials during Colombia games including Refajo, a refreshing Colombian drink made with Colombiana soda. Although booze service doesn't start until 11am, fútbol fans can enjoy coffee, tea and full breakfast during morning games. And soccer fanatics can enjoy happy hour specials daily from 3-7 p.m. (and noon-7pm on Mondays) which include $3 Miller High Life, $7 Classic Cocktails, and $7 wines.
Tuesday
At Chatter on Wisconsin Avenue, guests can now visit join weekly trivia nights every Tuesday. Trivia kicks off at 7:30 p.m., with shareable drink specials for the whole team available during trivia hours. Bring along your book smart friends and split $12 pitchers of Miller Lite or $20 buckets of canned beers.
Wednesday
La Jambe, the cute wine bar in Shaw, has converted their space to transport you to the French Riveria this month. Swing by for happy hour and enjoy regionally-inspired drinks (read: delicious Rose) and seafood appetizers, toasts, and more light snacks. Oh la la! La Jambe, 1550 7th St NW, Washington, DC 20001
Thursday
"Estate" is Italian for summer and with it's arrival come distinct flavors and fresh ingredients that haven't been available since the previous year. To welcome everyone's favorite season and it's fruits, Via Umbria has created a menu that features stuffed and roasted Italian long peppers as a starter, followed by spaghetti di gragnano with octopus and a fried lamb secondo. Bonus! If you attend an upcoming wine dinner you'll be entered to win a FREE trip to Italy! As if you need any convincing that it is an amazing adventure, check out our review here.
Friday
Patio dining is a must in the summer. We have created a list of our favorite D.C. patios to enjoy all season long. Check out out the spots, here.
Saturday
Primrose joined the D.C. restaurant scene this year, and we knew it would become a Bitches staple upon entering the Parisian glam space. They serve a delicious weekend "lunch" that passes for a great brunch in our book. The menu is French-inspired and has some of our favorite brunch delights. Check out the review, here.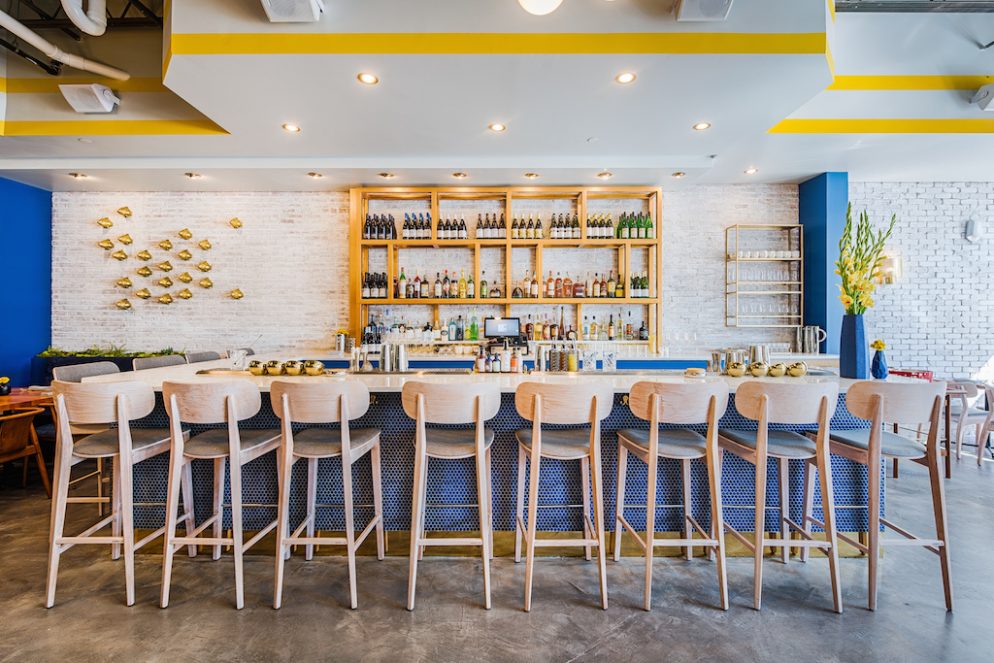 Sunday
Chef Ryan Ratino and team at Bresca on 14th Street are getting ready for summer and to kick off the season they are putting together a very special dinner with imaginative dishes and an all rosé wine pairings.  This special dinner will take place on Sunday, June 24th at 6:00 p.m. Check out more info on this event, here.
Bitch Biz: While the Bitches Who Brunch wrote this post independently, compensation is received from partnerships with Volo City, D.C. Harvest, and Via Umbria.