This Week in D.C: April 16-22
It's kind of funny how everyone suddenly emerges from hibernation as the middle of April hits. The once car-centric streets are now filled with pedestrians and tourists excited to see, feel, and taste what the city has to offer. Nature has shown we can't quite be committed to outdoor activities just yet, so here are some things to keep you occupied in the meantime.
Monday
Studio Theatre is showing Translations, a play set entirely to the backdrop of a hedge school classroom in a fictional Irish village. The show will be playing until April 29th, and it's a great way to enjoy and support your local theatre community for a reasonable price. Tickets are just $20.00 for this amazing live performance.
Tuesday
Volo City is an adult sports league 501(c)3 non-profit organization, providing leagues in each of its cities for kids ages 6-12 years of all genders, abilities, and races to play at zero cost to their families. They also partner with local organizations to provide free meals for younger players. Find a league, here.
Wednesday
Masa 14 has a Wednesday event each week that isn't to be missed: half-priced sushi and discounted (read: $6) cocktails with sake. It's the perfect dinner-and-a-cocktail mid-week treat that will help you get through the week.
D.C. Harvest has an experience program where you can taste and learn to make 3 cocktails. The experience also comes with an appetizer. You can reserve your experience through their website and make an evening out to dinner a little more special. We made our way over to H Street to try it out.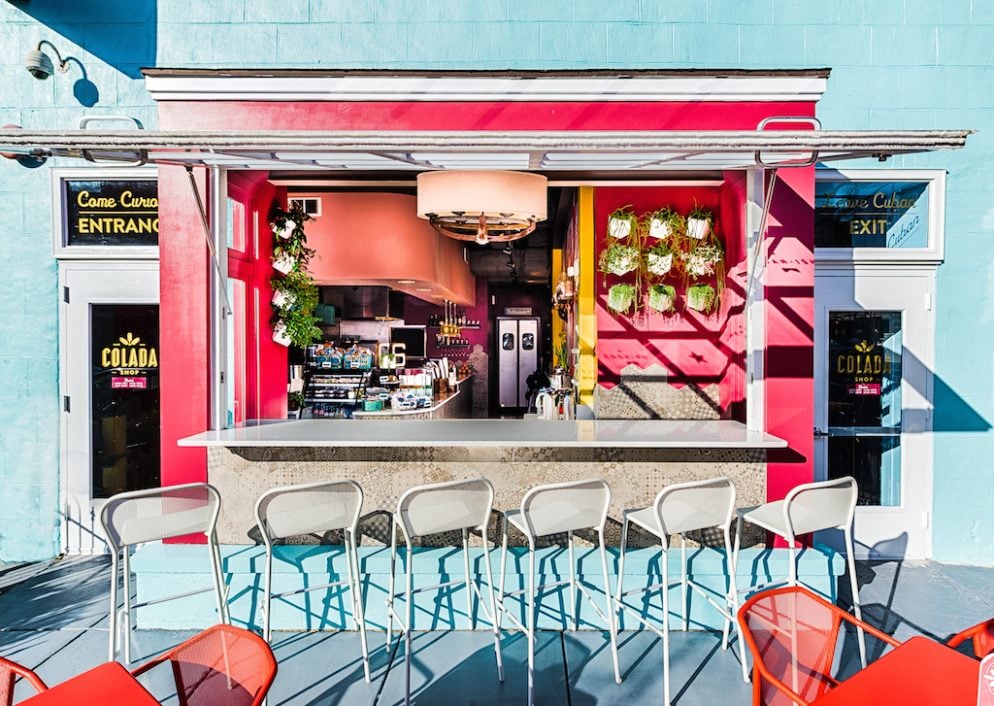 Thursday
Every Thursday, Colada Shop will rejoice Cuban life with an all-night happy hour affair.  Guests will have access to $6 cocktails and $2 empanadas from 4:00 p.m. to closing while listening to the beats of Caribbean tunes.  Havana Nights will take place on both Colada Shop locations.
Friday
Jaleo's 25th Anniversary celebration kicks off with a series of special events and menus, with additional events to be announced throughout the year. A sampling of events and special menus that will be featured in the coming months include: A 25th Anniversary tasting menu has launched, which will offer guests the opportunity to sample Jaleo's signature menu items, including Ostras Picadillo, Gambas al ajillo, and Pan Manchego for $55.
Saturday
Brunching on a beautiful day in D.C. means enjoying more than good food and drink. Surrounded by culture, D.C. natives get stoked about spring brunch because of the amazing setting. Capitol Hill is one where we love to brunch when it gets nicer out. Lavagna is one of our favorite Capitol Hill establishments. See why we love it, here.
Sunday
District Winery is hosting a Rosé Release party on Sunday, April 22, that you shouldn't miss out on. The 2017 Dry Rosé marks not only a huge milestone for the urban winery, but for the city as well as the first wine produced fully on-site and in D.C. the Rosé Release party is a public, ticketed event with two distinct time slots (12 p.m.to 3 p.m. and 5 p.m. to 8 p.m.) on 4/22, and will transport guests to beautiful Provence with its Riviera-themed decor, unlimited food offerings, live entertainment and abundant supply of Rosé. Bottles will also be available for purchase beginning that day at the event or from the tasting bar for $25 a bottle. Buy tickets, here.
While the Bitches Who Brunch write this post independently, compensation is received from partnerships with Studio Theatre, Masa 14, Volo City, Lavagna, and D.C. Harvest.